I bought a Beagleboard xM more than 2 years ago, as I wanted to make it work as a USB sniffer, based on the work of Nicolas Boichat. But at this time I didn't manage to make it work, as my knowledge on embedded systems was quite limited.
I have lately been working back on this, and last week during a hacking session in my local hackerspace (Hacknowledge, Rennes, France), I finally managed to make it work 🙂 It produces capture files that can be opened with Wireshark!
The following picture shows my beagleboard xM sniffing USB traffic between my Xbox 360 and a controller: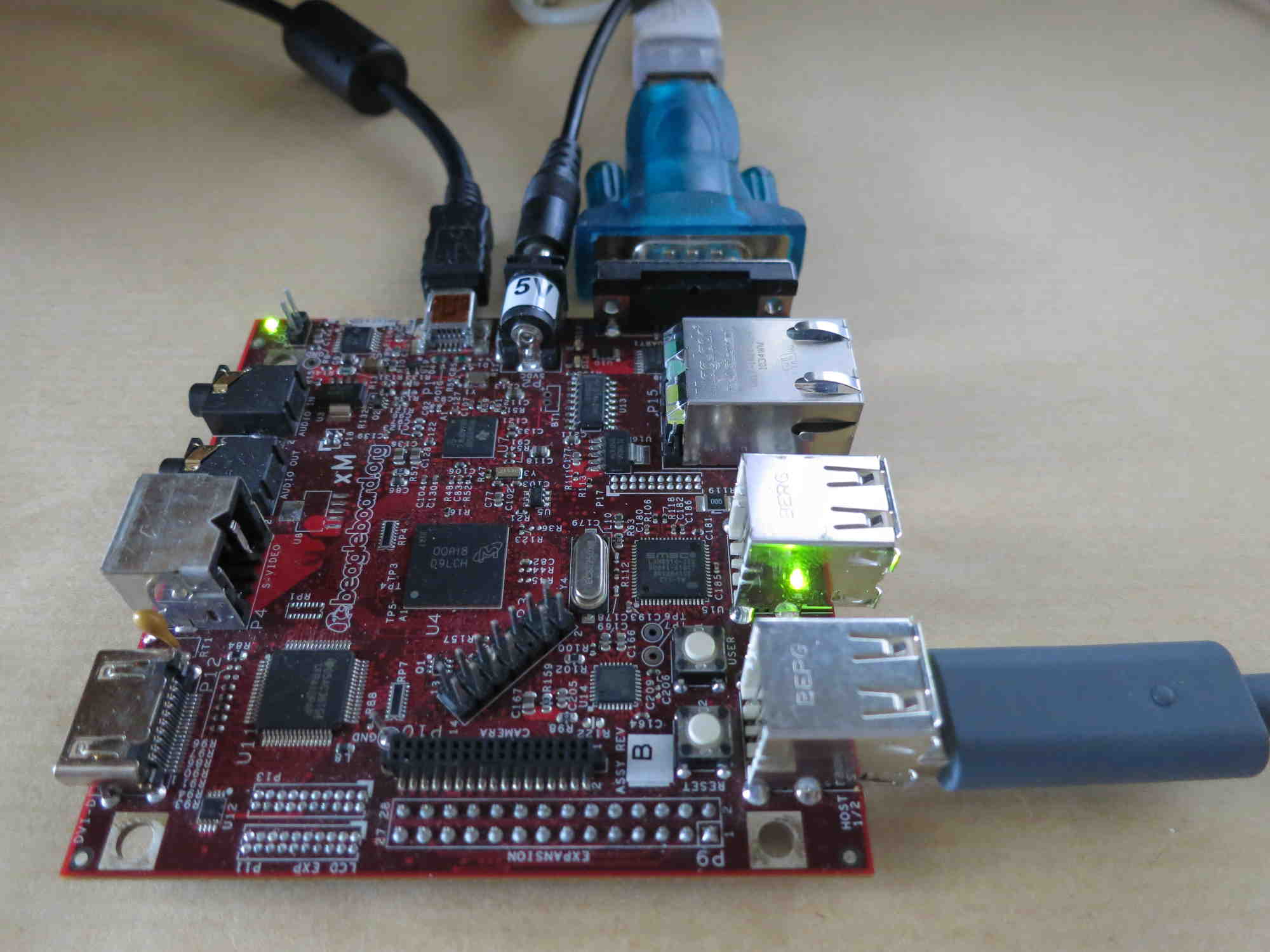 Instructions are available in my git repository.