I was thinking the Bluecore4-ROM dongles can't have their bdaddrs (bluetooth device address) changed… I was wrong! Curiously, these dongles seem to have some writable non-volatile memory!
I bought 4 Bluecore4-ROM dongles on ebay – 3$ each – about a month ago, and thought at the beginning they wouldn't work.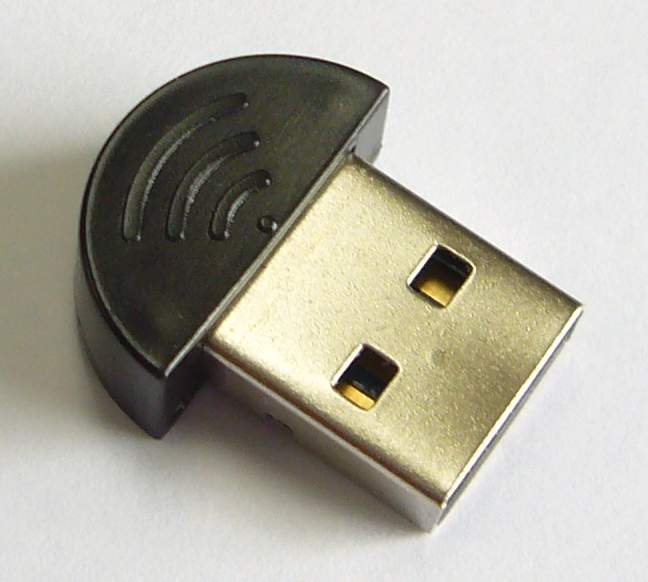 But some people told me that the bdaddr of their Bluecore4-ROM bluetooth dongle can be modified permanently…
I finally received them, and as expected, I got their bdaddr changed permanently 🙂
The only bad thing is that 2 of the 4 dongles I received are not, as advertised, CSR dongles with Bluetooth 2.0+EDR (i.e. Bluecore4 dongles). One seems to be an old bluecore1 dongle (its bdaddr can't be changed), and another one seems to be a counterfeit (it has the CSR product and vendor ids, but it does not contain a CSR chip) and doesn't work at all.
EDIT August 4: Sellers usually don't tell which CSR chip is inside a bluetooth dongle. The key point is that bluecore4 implements bluetooth 2.0+EDR. Therefore, a dongle advertised as a CSR dongle with bluetooth 2.0+EDR should contain a bluecore4 chip (or newer). Be careful, it seems some sellers are retailing old bluecore1 dongles as CSR dongles with bluetooth 2.0+EDR. Bluecore1 chips can't have their bdaddr changed!