I finally found a compatible, low price, worldwide available bluetooth dongle. The brand name is "Pluscom", it's quite unknown, and the model name is "BT-20". The chip inside this dongle is a CSR Bluecore4-rom, and what's even more surprising is that it's written "CSR BC4" on the product package.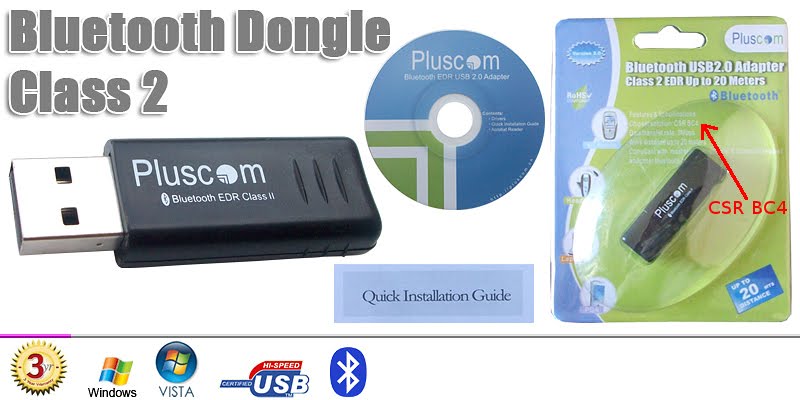 This dongle is available on ebay: link. The price is good and the seller is in the UK, which should provide a faster delivery than China to people living in the EU or the US. No longer available 🙁
The shape of this dongle is exactly the same than my Peabird PEAB-BT-SM04C-100M (CSR Bluecore4-rom). It's not a very common shape for bluetooth dongles, so that I think it's highly possible that these dongles come from the same factory.