I received my CP2102 usb to serial TTL converter bought on ebay from China for 2.8€ (about 4$). The delivery from China to my home (France) usually takes about 3-4 weeks, but this time I was lucky as it arrived in less than 2 weeks 🙂
As showed in the following picture, I connected it to my Teensy++: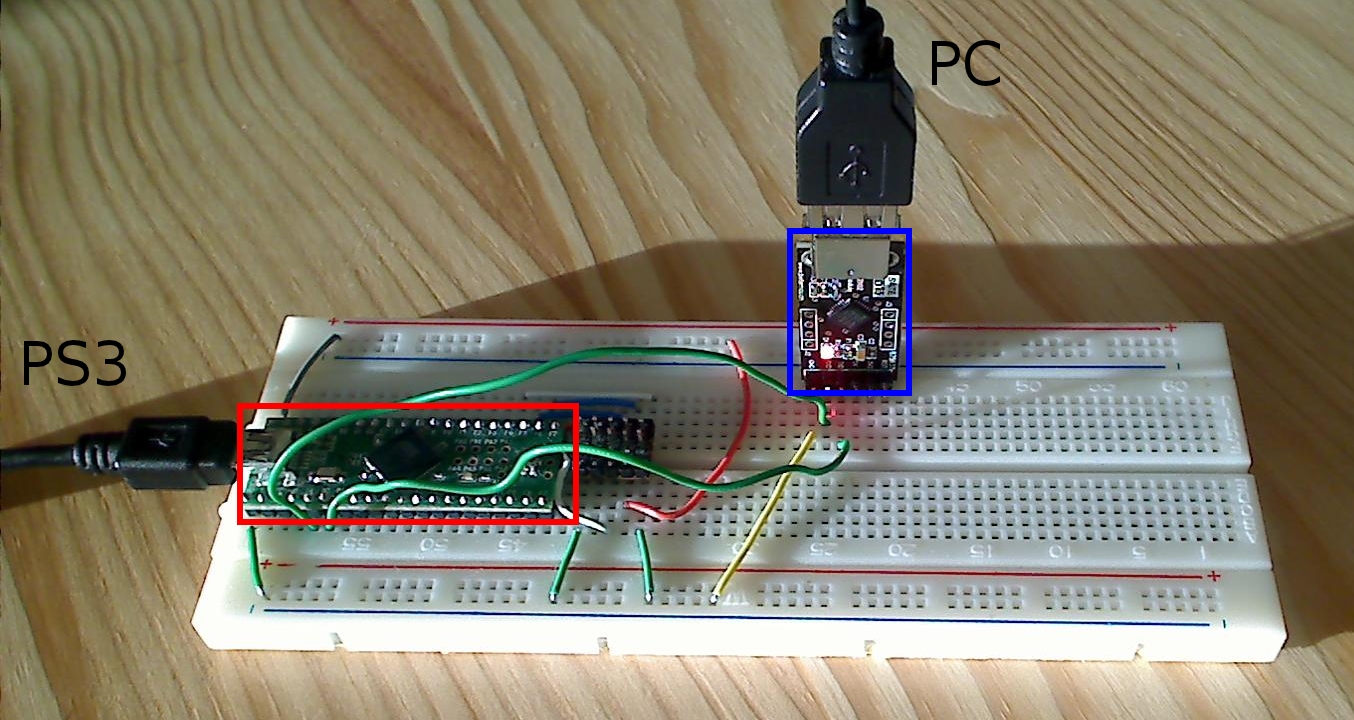 Blue outlined, the CP2102 board, and red outlined, the Teensy++.
First tests were not so hopeful, as it doesn't work as-is with the latest sixemu package (v0.12).
I had to deal with 2 problems:
Rx and Tx pins are for the target device.
The max speed reachable by the Linux driver is 921600 bit/s and not 1 Mbit/s as written in the datasheet.
I inverted two wires, and changed both the emitter (CP2102) and receiver (Teensy++) speed to 500Kbit/s.
My benchmark program shows that we can reach about 45bytes/ms only writing and about 40bytes/ms writing and reading at the same time. This is good enough for the application. Running at 250Hz, I measured a 6.7ms worst latency, and a 5ms average latency.
Conclusion: this cheap CP2102 converter from ebay seems usable! I will test it further playing over a long time to see if it's reliable.
Warning: this hardware solution doesn't work with sixemu v0.22 because the serial connection doesn't work at the right speed (next release will solve this).