I built a new all-in-one package 0.13 that includes everything needed to install, configure and launch the sixaxis emulator.
It features a new gui called "sixstatus" that is able to display the sixaxis status (issue 35), as shown in the following screenshot: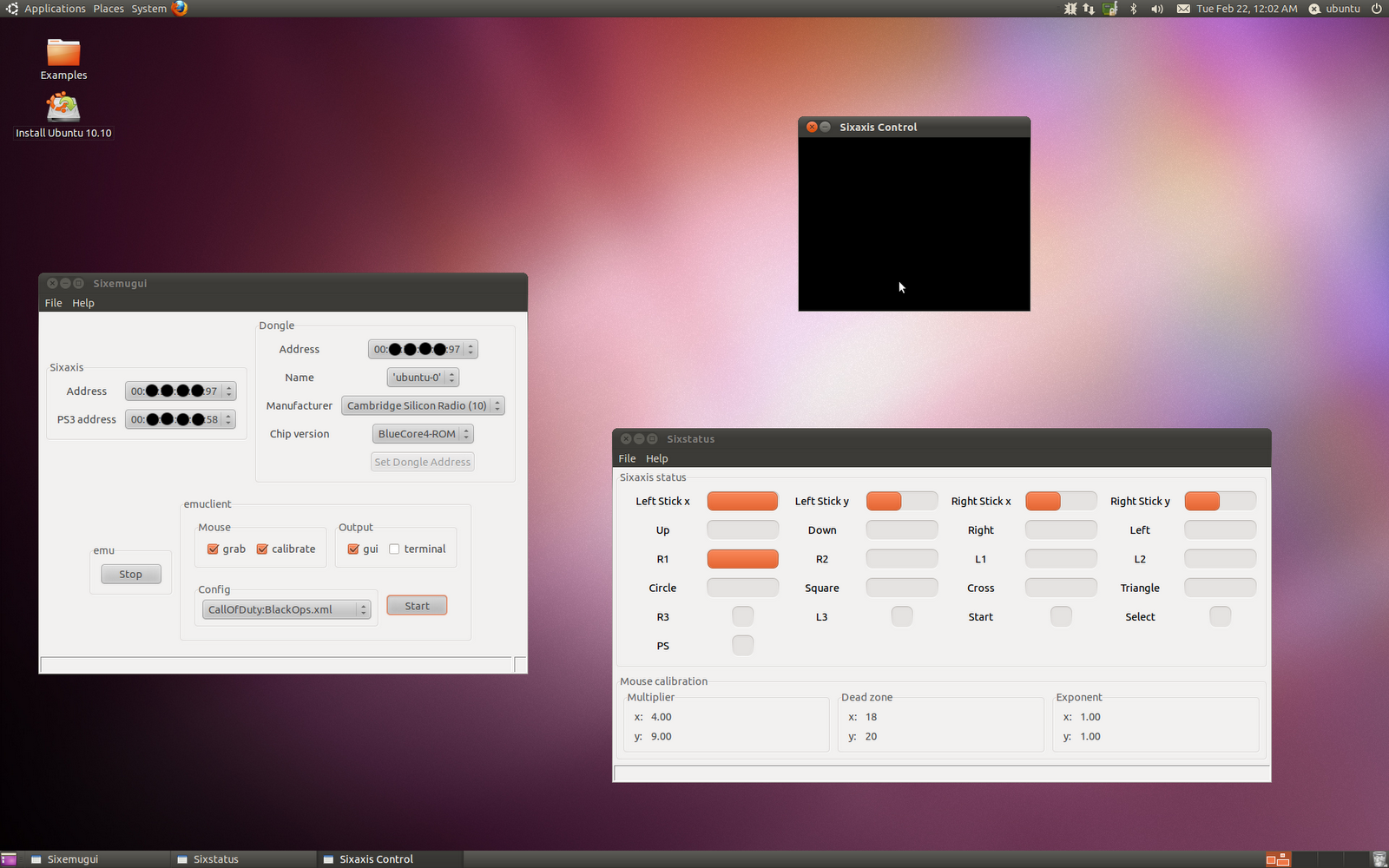 It's now possible to save the configuration of sixemugui (Sixaxis and PS3 addresses) so that it is not required (except for the first launch) to have the sixaxis plugged anymore (issue 33).
Last but not least, the mouse calibration mode is improved (issue 36).
If you installed the 9.99 test package, uninstall it before installing this new package!
Package download: sixemu_0.13-1_i386.deb
I will update the tutorials latter.