All the libraries I chose are cross-platform (wxWidgets, libxml, libSDL…).
Thus, it's pretty straightforward to port the configuration GUI to windows.
For now, it's not very useful to use it in windows, since the sixaxis emulator doesn't run natively in this OS (virtualization works, but it breaks down performances).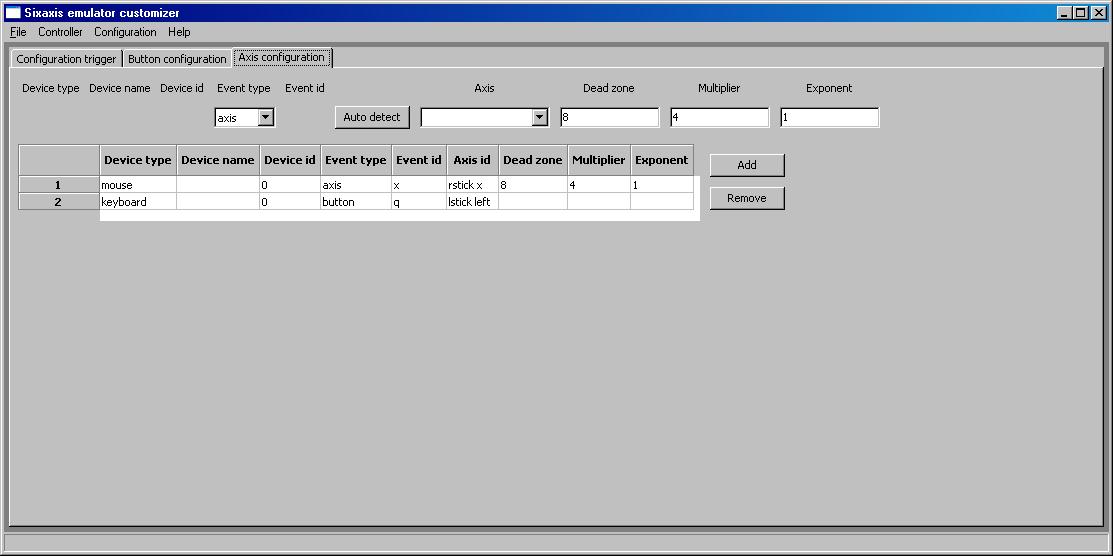 Axis
Above screen shots show the look and feel of the gui in windows.
I uploaded a binary on the project google code web page (direct download link).
I'm not sure I included all the required dll, so if it complains about a missing dll at the application startup, please tell me what dll it is.
Feel free to test it. A basic test is to make a configuration, save it into a file, close/restart the gui, open the file, and see if everything is correct.
Tell me what you think about it! You can start reporting bugs on the issue list.